The East Texas Men In Harmony (ETMIH) is a 501(c)3 organization, and is comprised of men from all over the East Texas area, representing 17 towns in the Greater Tyler area. The members come from all walks of life—medical professionals, engineers, aircraft mechanics and several guys who retired so long ago, they don't remember what they did for a living!
The love of harmony, especially Barbershop Harmony, bring us together to sing at civic clubs, corporate parties, awards banquets and anywhere else people gather for an evening. The chorus is an affiliated chapter with the International Barbershop Harmony Society with over 750 chapters and 24,000 members. The ETMIH members enjoy competing with other choruses in the society. We are especially looking forward to competing at the International level.
The chorus welcomes men of good character with a desire to improve their music skills to participate. A brief audition will let the music committee know where you fit in and the craft sessions work to blend the voices into an expanded unit sound.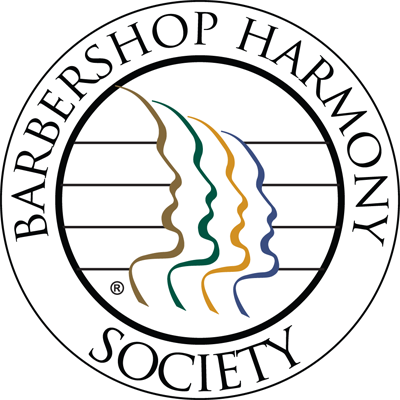 The Society
The Barbershop Harmony Society, headquarted in Nashville is comprised of over 24,000 men in more than 750 chapters throughout the United States and Canada. Additionally there are affiliate organizations in nine overseas countries, including Japan. (They sing with better enunciation than we do!) The primary purpose of the Society is to provide training, musical arrangements, and to host the International Convention each year.
The District
The Southwestern District consists of 50 chapters scattered throughout the state of Texas, Arkansas, Louisiana, Oklahoma and the eastern half of New Mexico. There are 1800 members in the District and the chapter sizes range from 12 members to over 150 in the larger chapters. The purpose of the District is to encourage fellowship and intra-chapter relations and to oversee the Conventions held each spring and fall. Knowledgeable barbershoppers give of their time and talents to help other chapters, both musically and administratively.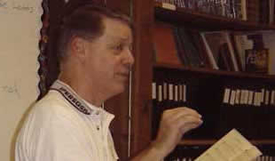 In Memorium
One of the keys to our success was our founding Director, Dr. Stan Borum, who passed away September 6, 2013 in Tyler, Texas. Stan was a musician with a love of harmony, and a passion to teach. He became the first Certified Director in the 5-state Southwestern District when the Society started the program. He directed two other choruses and sang in competition with some very good quartets. He was an anesthesiologist with Trinity Mother Frances Hospital. Keith Houts, Tenor of an International Champion quartet and International Champion Chorus member served as the chorus coach and mentor to Stan.
Let Us Sing for You!
We would like to be the featured entertainment at your next function. We have 40+ trained singers ready to perform for you. Our fee is very reasonable and we can plan a package that will fit your budget.
We are a 501(c)3 non-profit organization and we support other non-profits with performances at no charge as our schedule will allow.
Please contact our Chapter President, Brad Gadt at ‭972-824-6929 or our Chorus Manager, Irv Engelbrecht at 936-414-6941 to discuss a performance by the East Texas Men in Harmony.
We would like to be the featured entertainment at your next function. Please contact us for more information.
For info about the Southwestern District, visit www.SWD.org.