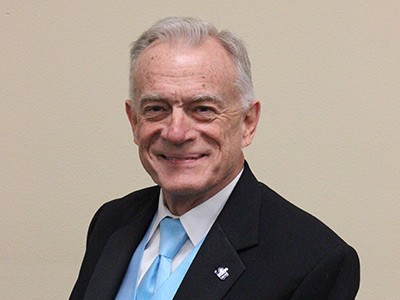 Board Member, Chorus Manager and Lead Section Leader
How long have you been a Barbershopper?:  Irv has been singing Barbershop for almost 40 years!   
How long have you been with ETMIH?  Irv is a CHARTER MEMBER of the East Texas Men in Harmony Barbershop Chorus!
Do you belong to any quartets, octets, etc?   Class Reunion Quartet for 7 years along with Lumpy Locke-Tenor, Joe Johnson-Baritone and Bob Arbuckle-Bass.
Irv's first memory of becoming interested in Barbershop:  "I heard a radio ad saying the Timbretones Barbershop Chorus from Nacogdoches was going to sing at Angelina Mall in Lufkin in May of 1977.  I went, loved the sound and have been singing barbershop ever since with 6 quartets, 5 choruses and 4 International performances!"
How many Men of Note are you responsible for?:  Irv has SIXTEEN (16) Men of Note.  
What does Barbershop mean to you?:    "I love bringing smiles and laughter to every audience.  We touch hearts whenever we perform.  The close friends I have in barbershop are the greatest folks I know!!  Barbershop is not just a hobby to me, but a way of life!  Hundreds of quartet and chorus performances thru the last 40 years all bring happy memories, with more to come!  What more could you ask for?"